This space is provided for ANNOUNCEMENT
Sablayan Occidental Mindoro
History
Sablayan was derived from the word Sablay, a Visayan term meaning wave convergence. In the early times, the very location of the town was where the waves from North and South China S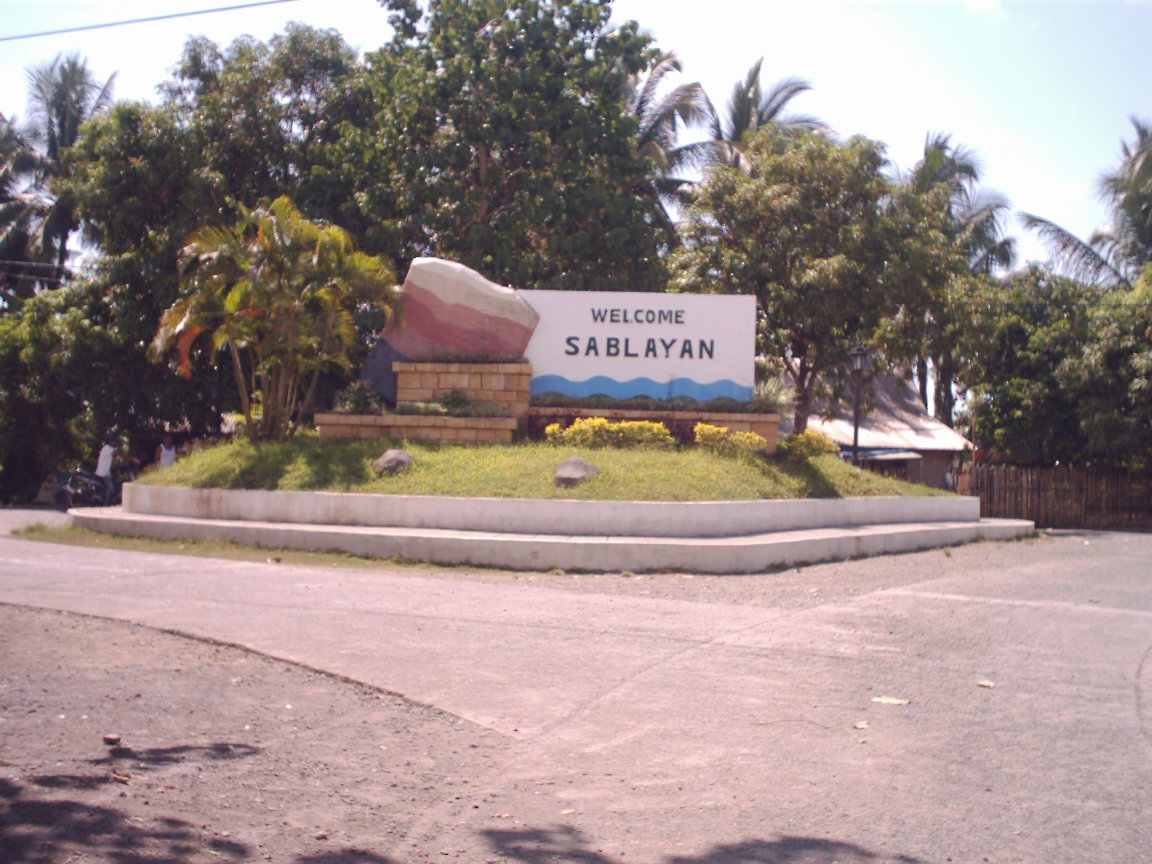 ea meet, hence, the name Sablay that later became Sablayan.
Mangyans were the ancient aborigines of Mindoro. They were believed to be of Malayan origin. They were joined in by natives from neighboring islands--mostly Panayeños led by the TANUNGAN during the second Spanish settlement established by Legaspi. Years later, more arrived who, unlike the first migrants, were already converted Christians; and sometime in 1861 migrants increased in population.
The means of livelihood was agriculture, fishing and hunting. Women though were engaged in weaving sigurang, a fiber derived from buri/nipa leaves.
Sablayan then was often subject to raids by Muslim pirates and slave traders so a wooden tower was built--watched round the clock to guard against approaching raiders. This alarm system was augmented in 1896, when four bells of varied sizes--believed to have been manufactured in Spain--arrived from Manila. These bells rang musical chimes.
Upon the arrival of a Spanish priest, a church had to be built. Men, women and children were conscripted to work on it. After ten years of backbreaking arduous toil, the church was made functional sometime in 1896. This church is now in ruins, its bells gone but the biggest cannon standstill atop a small hill near the lighthouse of Parola. The church was abandoned when the town proper was moved to Buenavista.
In 1901, the first American arrived in Sablayan. Due to the outbreak of Fil-American war, Americans burned the town in 1903. It took years before Sablayan was rebuilt.
Sablayan was already a pueblo (town) under the Spaniards when the Americans came. However, when the American Government took over--owing perhaps to its proximity and accessibility to the National Government--it was converted into a full pledge municipality on January 04, 1906 by virtue of Act No. 1820 of the Philippine Commission.

Hon. Godofredo B. Mintu
Municipal Mayor

Hon. Eduardo Gadiano
(Municipal Vice-Mayor)

Sanguniang Bayan

Hon. Manuel Tadeo
Hon. Edwin Mintu
Hon. Romeo Dimayacyac
Hon. Rocky Legaspi
Hon. Amable Urieta
Hon. Efren Dimaculangan
Hon. Salustiana Ani-Dawates
Hon. Roberto Dawates
Hon. Leonilo Nicanor (ABC Pres)
Hon. Jaypee Nardo (SK Pres)




Pls Click the Logo




[ Copyright © July, 2005 Ka-Lahi Tambayan.]
[ Developed and designed by: R&L Webpage Developer ]